To create my solution for scheduled tweets I needed some kind of data base where all the tweets are stored and managed. It had to be something easy to use…and reachable from everywhere…best case there is a way to use an app to control the data…and it must fit to the other tools in the solution…
First I thought about an Excel-Sheet and figured out quickly that this is not the best way to go. The main issue is to handle tweet pictures in Excel. It would have been neccessary to file images as URLs…but this was to complicated to handle in day to day use. 
So it led me to a…
SharePoint List
yes I did it… SharePoint… I created a list… and now I am some kind of a SharePoint master or so 🙂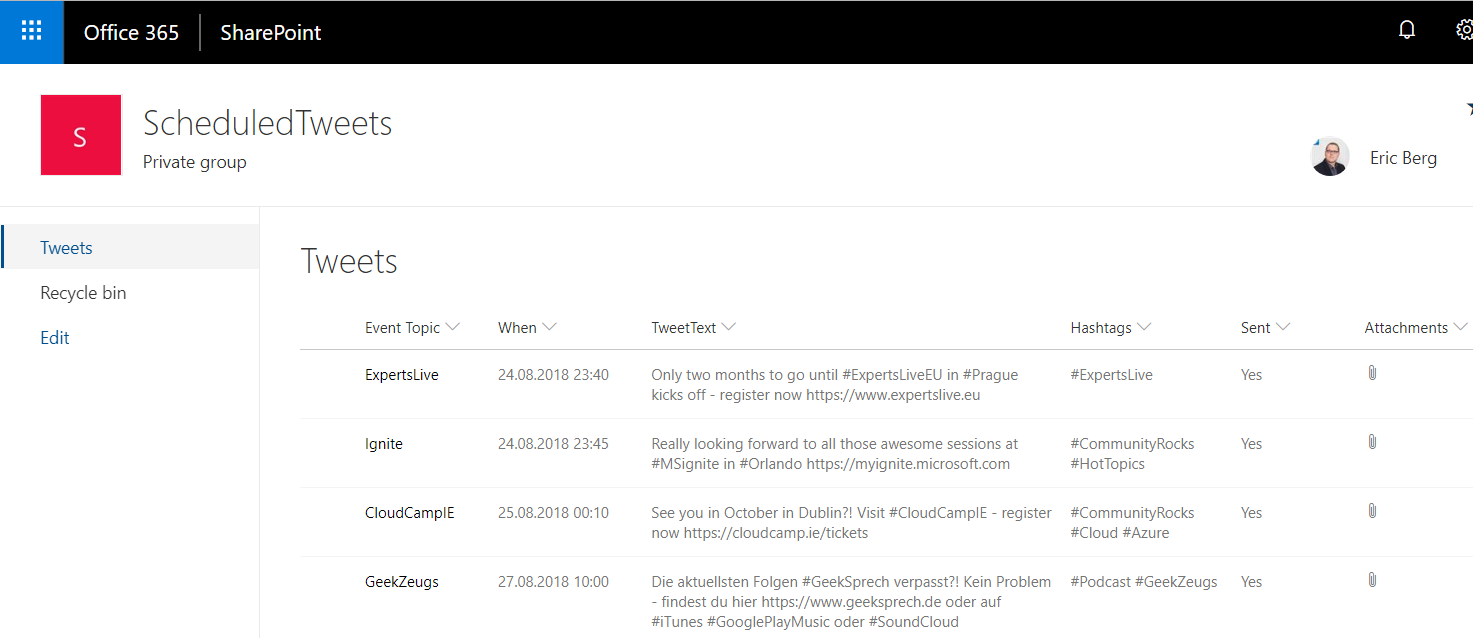 This List contains everyhting required to create my tweets:
Event / Topic
When should the post go out
Tweet Text
Hashtags
Sent-Status
Attachments (Tweet Images)
With the SharePoint UI it is now possible to easily create new tweets and to modify existing elements in the list.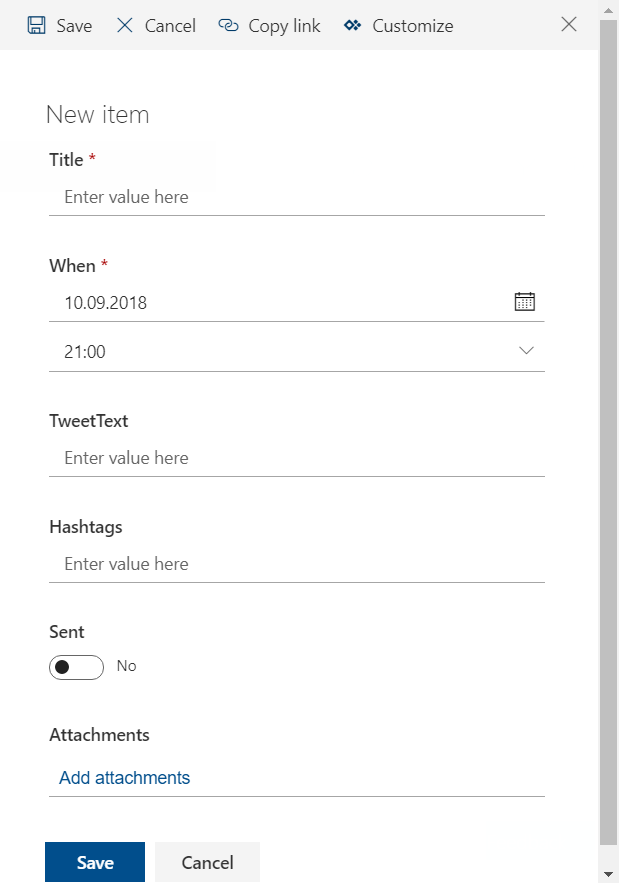 Next Steps
Now only a few steps left
Create a solution to edit the list from any device
Create a solution to send out the tweets 
Tests…
Dieser Post ist auch verfügbar auf:
German